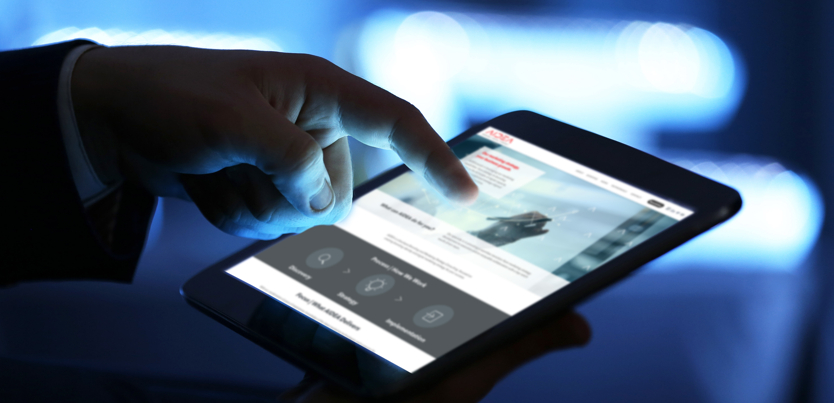 Where Should You Focus Your Digital Marketing?
The primary objective of a successful business is to grow and maintain their client base, through a mix of on- and off-line marketing strategies and events.
In the world of digital marketing, it is important that your business:
Has a strategic, user-experience optimized website
Is searchable on all search engines
Builds a targeted email list and social media engagement
Advertise in digital spaces where your customers are
Makes it easy for your potential clients to reach you
Your Website is Your Business Foundation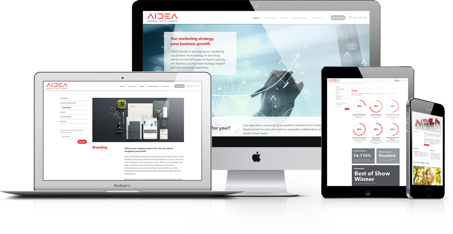 In the realm of digital marketing, the primary focus is on your website. The AIDEA Team will deliver a search engine optimized, strategically engaging website that will elevate and integrate with your social media and email marketing.
By building landing pages, AIDEA Digital can make customized offers that are relevant to your customers and improve conversion rates. We will monitor campaign performances through web analytics to optimize your website and make it a dynamic force that evolves in sync with your market. Your landing page will be the first interaction between your customers and your brand.
Make Sure Customers Can Find Your Website
Through the all-encompassing Search Engine Optimization (SEO) and Search Engine Marketing (SEM), the AIDEA Team will:
Make your website more prominent in searches when customers look for your business name, type of business, services and expertise
Research and determine the key words that will make your content search engine friendly, thus driving more traffic to your website
Additionally, we provide Search Engine Marketing (SEM), through PPC (pay-per-click), further ensuring that your advertisements will reach a wider base of customers
Build Customer Engagement through Social Media and E-mail Marketing
Once your customers sign up for continuous communication with you via newsletters and social media, we will create relevant content and determine the frequency and subject lines of your newsletters to reach your clients effectively. We also create engagement strategies for your customers and optimize your e-mail marketing campaigns.
There are many ways to improve newsletters by making them relevant, current and eye-catching. We look forward to sharing them with you.
Social media is one of the most powerful ways to connect with your customers directly. Be where the customers are, either at Facebook, Linkedin, Twitter, Instagram or any other social media platform. AIDEA Digital will handle your Social Media presence with dynamic and engaging strategy.
Advertise Where Your Customers Are
We will create online ads that reach your customers wherever on internet they are. We specialize in social media and remarketing ads.
Analyze Online Performance to Optimize Digital Marketing Strategy
By measuring online performance, AIDEA Digital is able to adjust its digital marketing strategy accordingly. Web analytics provide vital insights:
Number of new and returning website visitors
Duration of their visits
The most visited pages
Keywords used in search, etc.
We measure the direct marketing and advertising campaign performance in order to assess customer interest, sharpening the focus of your marketing strategy to further drive sales.
Integrated Marketing
AIDEA will develop your marketing strategy through the integration of:
Branding
Digital Marketing
Traditional Marketing
Do you want to see how our work has been performing?
Testimonials
"I worked with Tijana on two projects this year and plan to use her services in coming years. Tijana is an extremely creative and skilled individual, and her insight into strategic branding and implementation is outstanding. She helped optimize our email marketing as well as our website, and I couldn't be happier with the result."

PR Director, Fabrefaction

"Tijana has quickly changed our ability to manage and distribute information to our potential and existing clientele via targeted e-marketing strategy management. The results we've experienced are quickly quantifiable and are always clearly presented. Tijana is constantly providing input and ideas that help us move forward with confidence. She is a kind, creative partner that we value highly."

General Manager, gloATL